Soujanya's application practices cover a range of industries. This includes paints, coatings, flooring, wood, inks, composites, plastics, and personal care, with new application methods being integrated continuously.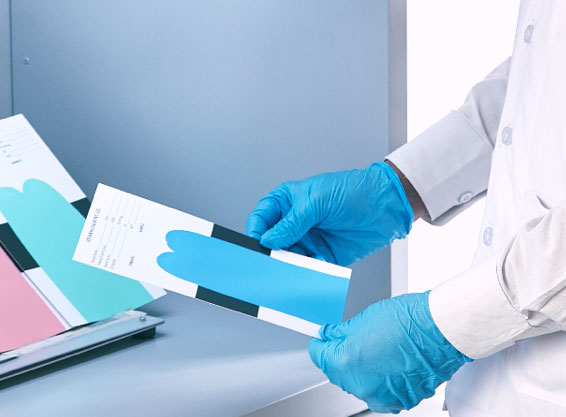 Color Lab
Soujanya's dedicated color lab is equipped with advanced Color Matching software and spectrophotometer, enabling greater efficiency, accuracy and precision in shade matching, with delta(E) consistently less than 0.5. The color lab offers customized formulations for your fandecks and shade cards, training on QC checks for bases & Color matching.
Additionally, we offer a mobile color lab service, where our color experts will visit the customer with portable equipment, and carry out color matching activities on-site.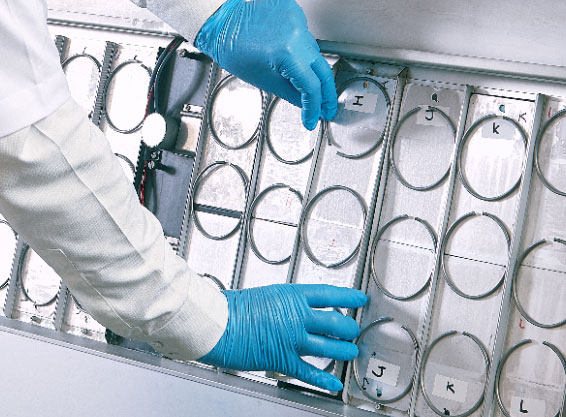 Technical support
Reach out to our efficient technical support team by calling us or dropping a line. We offer ongoing technical support to help adapt our tinting solutions to your systems successfully. So whether it is standardization of bases or issues like compatibility, shade match or other performance requirements, whatever you need, we've got you covered.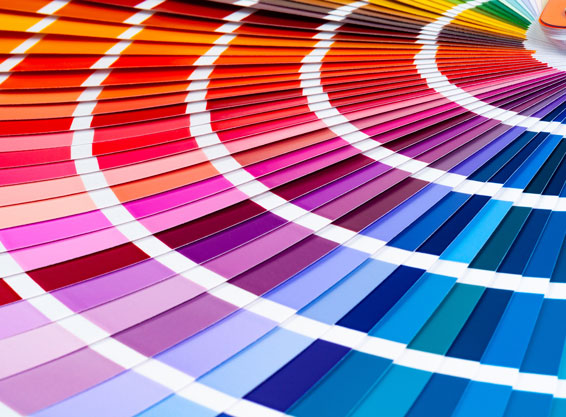 Fandeck
Check out our exciting 'Color Symphony Fandeck' that displays an extensive color palette of 1008 international shades.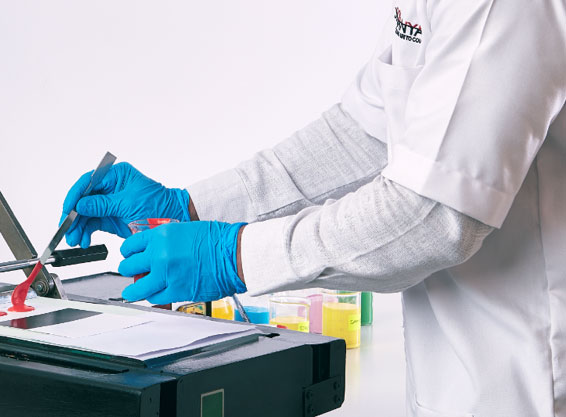 Customized Solution
Get customized solutions that meet your specific coloring needs. This could mean a customized product or packaging, or even tweaking performance phenomena to suit your application.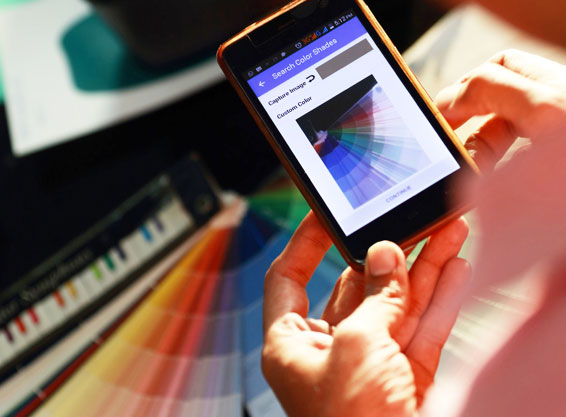 ColorClick App
Get access to large volumes of data on shade formulations instantly, with 'ColorClick' - our customized mobile application. Its quick search function helps you locate specific shades across different product lines. It also displays shade costs in order to help sales personnel offer instant quotations.
Eco-friendly philosophy

We love all colors but Green is one of our favorites. That's why we follow an eco-friendly philosophy - A commitment to ensuring that all of our facilities, practices and products are 'Green' - free from chemicals and processes that harm the environment. Because we believe that the only impact color should have on life, is a positive one.

Green initiative

Our history, for over 30 years

We have been providing the innovative and sustainable color solutions for our customers globally for over 30 years.

Go to our history